April 2019
| Sun | Mon | Tue | Wed | Thu | Fri | Sat |
| --- | --- | --- | --- | --- | --- | --- |
| | 1 | 2 | 3 | 4 | 5 | 6 |
| 7 | 8 | 9 | 10 | 11 | 12 | 13 |
| 14 | 15 | 16 | 17 | 18 | 19 | 20 |
| 21 | 22 | 23 | 24 | 25 | 26 | 27 |
| 28 | 29 | 30 | | | | |
Calendar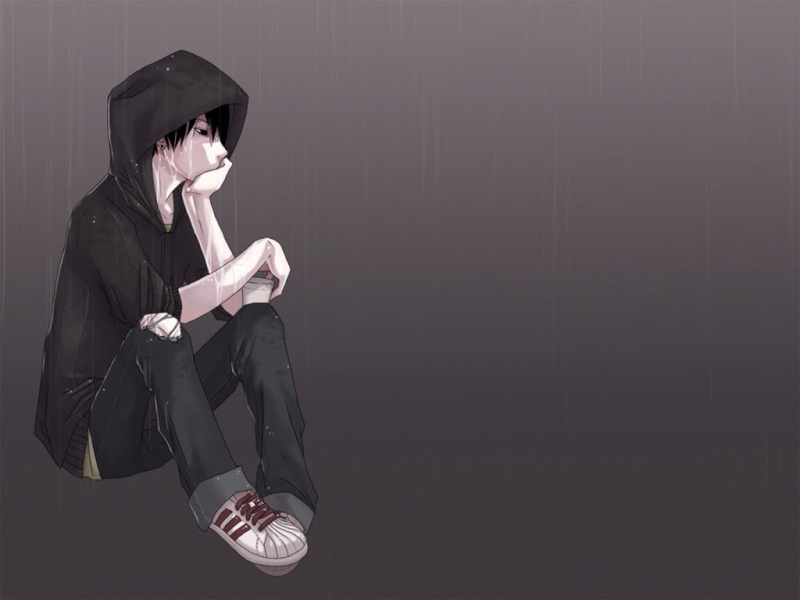 Name:Lord Nano
Gender: Male
Age:*Over 10,00 yrs old* Appears 17
Weapon: (Optional) n/a
Physical Appearance: Nano stands at 5,9ft and weighs a total of 121lbs.He maintains a simple emo looking teen. Long bangs in the front hiding his right eye. has a black sweater with an Adidas logo on the back. Black jeans with cuts around the knee areas. His silver chain hangs from his left pocket giving him the look of a typical teen nuisance.
Personality:(Please provide the character's personality and their mannerisms here)Often distant from others. Due to his race he doesn't really have the time to interact with others in his everyday life just occasionally. his people skill need a lot of work, since he's always alone he doesn't have any type of mannerism what so ever. He just says whats on his mind and it comes out strait forward with no sugar coating.
Bio:(A brief history of your character) Was birthed into the world as a reincarnation of the previous God. It has been his job for the last 10,000 years to keep balance within the world though these days and times things are more complicated. The world has been flooded within conflict making his job a whole lot more difficult. Now that their is segregation and mass believes among the races war has raged on between them all.
Role Play Sample:(Optional) Hahaha no thank you n 




GOD





Posts

: 34


Points

: 2057


Reputation

: 0


Join date

: 2013-12-06


Age

: 24


Location

: Charlotte, NC

Character sheet
Name: Lord Nano
Gender: Male
Age: Unknown



_________________
What do you care, ill rip your heart out, and relish every second of it as I do.
Administrator





Posts

: 35


Points

: 2013


Reputation

: 0


Join date

: 2013-12-13


Age

: 25


Location

: Alabama

Character sheet
Name: dark shirayuki
Gender: female
Age: 20



---
Permissions in this forum:
You
cannot
reply to topics in this forum